Code of Conduct
Dress
Dress appropriately and ensure that you know the dress code for each game or match in which you are participating.
Ladies may choose either skirts or tailored trousers (full length, calf length or Bermuda's).
Gentlemen must wear tailored trousers or in hot weather knee length shorts of the appropriate colour, white or grey. Socks for ladies and gentlemen are to be white or grey as appropriate.
Players, umpires and markers must wear flat soled footwear when they play on the green or act as an umpire or marker.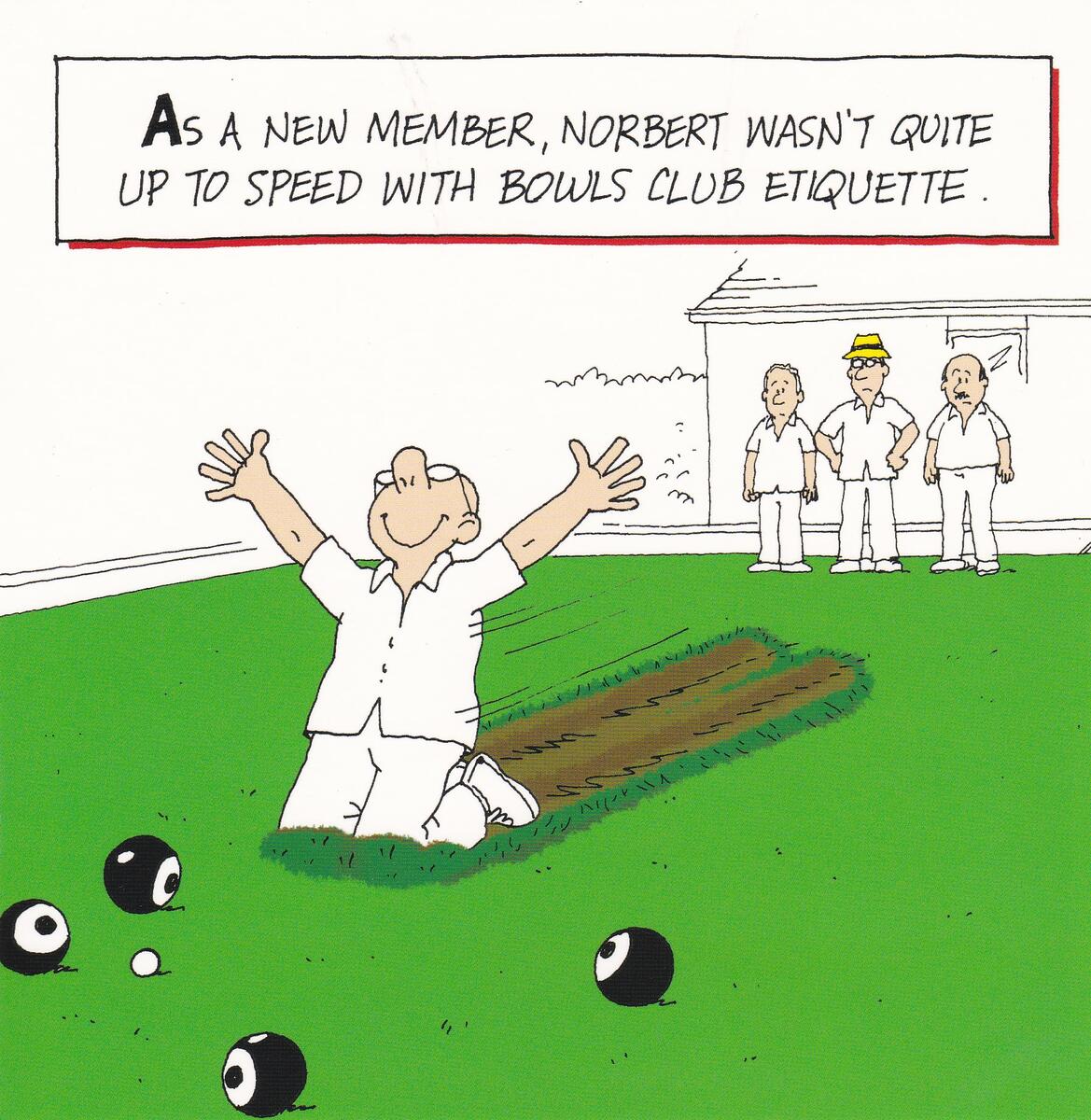 Basic Etiquette
Bowling is a friendly game and all players should show courtesy and good sportsmanship
Bowls should not be dropped on the green
Bowlers should not stand or sit with their feet on the verges of the rink as this will cause damage to the green
After delivering a bowl, a player should either retire behind the mat or advance to the head, he or she should not take up a position in between.
Bowlers should not walk past another rinks head when a bowler on that rink is about to bowl.
Don't wander around or move about the head when a player is about to deliver a bowl.
Smoking, drinking or carrying drinks is not allowed on the green.
Foul or abusive language should not be spoken on the green.